Frequently Asked Questions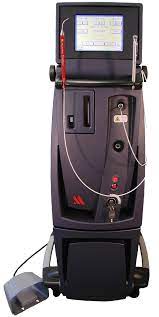 The LANAP™ procedure provides a number of unique benefits compared to traditional gum surgery. Dr. Victor Oelbaum and his team have been specially trained to offer this advanced treatment to our patients suffering from gum disease. Learn more about the ways in which this new technology can help you maintain healthy teeth and gums by reading these commonly asked questions:
What is periodontal disease?
Periodontal (gum) disease usually begins with a buildup of plaque and tartar along the gum line. As this buildup accumulates, bacterial infections can develop in the areas immediately surrounding the teeth. The initial stage of gum disease, known as gingivitis, is commonly recognized by symptoms including: inflamed, swollen gums; bleeding gums; gum or tooth sensitivity; chronic bad breath. When left untreated, gingivitis can develop into a more severe stage of gum disease known as periodontitis. Periodontitis is a serious health concern that can place your overall health at risk. In its most advanced stages, periodontal disease can cause significant gum and tooth damage, loose teeth, or even tooth loss.
---
How does the LANAP™ procedure work?
The PerioLase® MVP-7™ laser allows our dentists to carefully maneuver the device around the teeth and gums with tremendous precision. Bacterial infections are frequently found adjacent to healthy tissue, and the minimally invasive LANAP™ procedure can target and treat the affected tissue without compromising the surrounding tissues.
---
Is the LANAP™ procedure painful?
Compared to traditional gum surgery, the LANAP™ procedure provides a more comfortable experience that can be completed in less time. Patients typically report that the experience was easier than they expected, are pleased with the results, and say they would recommend the procedure to a friend or family member suffering from periodontal disease.
---
How many sessions are needed to treat my periodontal disease?
Most patients undergoing the LANAP™ procedure are able to achieve successful results within two treatment sessions. Each treatment session typically lasts about two hours.
---
What can I expect during the recovery process?
There is typically little to no downtime after laser gum treatment with the LANAP™ procedure. There are no sutures to remove after your procedure, and most of our patients return to work or their normal daily activities the day after treatment. Because the PerioLase® MVP-7™ laser allows our dentists to use a minimally invasive approach, the recovery process is often abbreviated compared to traditional gum surgery.
---
Contact Us
To learn more about laser gum treatment with the LANAP™ procedure, or to schedule a consultation, please contact our office today.