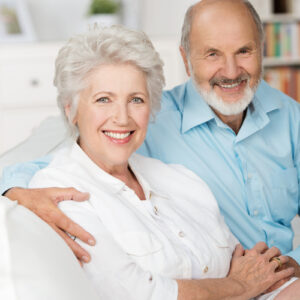 Chipped, cracked, worn, uneven, or missing teeth can significantly impact not only your appearance but also your confidence. In addition to rejuvenating the aesthetics of your smile, a full mouth restoration can greatly improve your overall oral health and prevent more serious future dental problems. By combining cosmetic and restorative dentistry techniques, our experienced dentists at Dr. Victor Oelbaum & Associates can repair any existing damage and help you achieve a more beautiful smile.
Specializing in Prosthodontics
Though cosmetic dentistry is an umbrella term referring to the tools and techniques that can improve the aesthetics of the teeth, prosthodontics is a special branch of dentistry that focuses on the aesthetic restoration and replacement of missing teeth. Our experienced dentists specialize in restoring the function of your teeth while achieving attractive, natural-looking results. Whether you need a single tooth implant or a full mouth reconstruction, our team at Dr. Victor Oelbaum & Associates can develop a treatment plan that can meet your personal goals and expectations.
Full Mouth Rehabilitation by a Prosthodontic Specialist
When designing your full mouth reconstruction, your dentist may combine a number of common restorative or cosmetic dentistry procedures, including:
Our skilled dentists have received extensive training on dental implant restorations and have a long history of success. Dental bridges or implant-supported dentures can offer a secure and comfortable solution for patients missing multiple adjacent teeth. Porcelain crowns or veneers can be used to address damage to your existing teeth while tooth-colored fillings can ensure you maintain a healthy smile with natural-looking results. All restorations can be customized to match the shade of your healthy teeth for a smile that is seamless and beautiful. Once your full mouth restoration has been completed, you can chew and speak with ease and be confident in your rejuvenated appearance.
Contact Us
For more information on full mouth restorations performed by a prosthodontic specialist, or to schedule a consultation, please contact us today.