From the moment you step into our office, our goal is to make you feel like family. The team at Dr. Victor Oelbaum & Associates strives to forge strong, communicative relationships from day one to provide you and your family with exceptional care, now and long into the future!
Spanning from general dental care and cosmetic dentistry to restorative dentistry and orthodontics, our individualized treatments and unprecedented attention to detail allow us to better address your specific needs and concerns. As part of our comprehensive approach to dental care, we also emphasize periodontal (gum) health in an ongoing effort to help you maintain optimal oral hygiene.
Above all, whether you're seeking routine care or full mouth restoration, our mission at Dr. Victor Oelbaum & Associates is to help you and your family achieve healthy teeth and beautiful, radiant smiles. To learn more about our office, please follow the links below.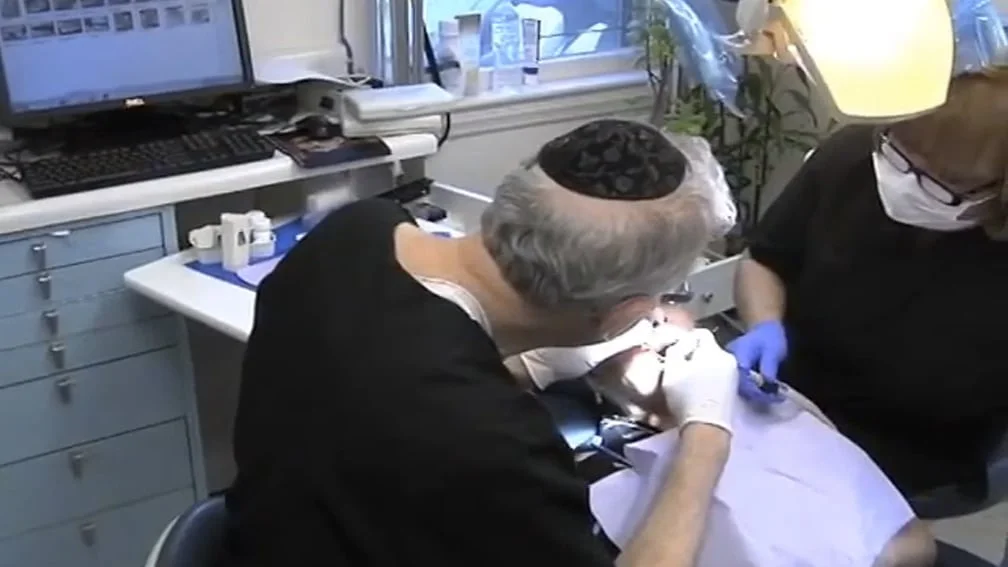 New Patient Info and Policies
First visit to our office? Welcome! Our team is excited to meet you and learn more about how we can uplift your smile, confidence, and dental health. Take a moment to familiarize yourself with our office policies and what you can expect when you arrive for your appointment. We've also made our new patient forms available online so you can complete them at your own convenience, shaving time off your appointment!
Our Technology
Our office is equipped with the latest, most advanced dental technology available, including the 3Shape® and iTero® intraoral scanner, the OPMI® Pico Dental Microscope — which is only found in select dental offices across the country — and a specialized laser system designed to improve comfort and efficiency during gum disease treatment. These technologies make it possible to obtain highly accurate scans of your teeth and mouth without messy pastes, and also allow certain treatments — such as periodontal care — to be performed without incisions or sutures. We also house a 3D imaging system and innovative magnification instrument, both of which can enhance the accuracy of the diagnosis, planning, and treatment stages for particular procedures.
Dental Health and FAQs
A healthy mouth and good oral hygiene habits are the foundations of a stunning smile. Dr. Victor Oelbaum, our cosmetic dentist, prioritizes patient education and has compiled some quick facts about dental health, along with tips on how to instill strong oral hygiene practices in your child as early as possible. Find out answers to frequently asked questions, read about dental hygiene for children, and more.
Office Tour
Explore our office without ever leaving the comfort of your home! Here, you can take a virtual tour of our lobby, treatment rooms, and other facilities so you know exactly what to expect when you arrive for your appointment.
Our Blog
We provide many resources to help ensure you're well-informed about the different techniques that can make your dream smile a reality. In our comprehensive dentistry blog, we keep you up-to-date with recent news from our practice, helpful treatment information, seasonal specials, and more. Visit the link below to stay in the loop with our Bronx-area practice, and don't hesitate to call our office if you have any questions.
Our Video Library
Watch patient testimonials and familiarize yourself with our office by visiting our extensive video library. In addition to reviews from actual patients about their experiences with a given treatment, we also cover special topics such as "How to Overcome Dental Anxiety" and the COVID-19 safety protocols in place at our practice.
Patient Portal
We've made access to our practice easier, faster, and more convenient than ever. Our secure patient portal provides a simple way for you to send messages to our front desk, review information about your appointments, pay your bills online, and more. Click the link below to log into your account at Dr. Victor Oelbaum & Associates.
News Room
As a "one-stop shop" for all of our New York City patients' dental needs, our practice is regularly featured in local media and news outlets. Explore the various articles and press releases in our news room to learn more about our technology, techniques, treatments, and newsworthy events occurring at Dr. Victor Oelbaum & Associates.