Periodontal Care
Periodontal (gum) disease is not only detrimental to your oral health, but it can also lead to other severe issues if allowed to progress without treatment. At our office, our experienced periodontist can perform a thorough evaluation and provide ideal periodontal treatment solutions based on your specific gum care needs.
Sealants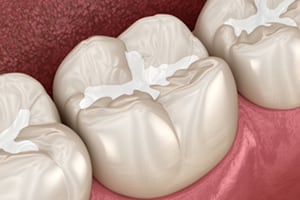 At Victor Oelbaum & Associates, we provide sealant treatments to safeguard the crevices and small spaces of the teeth against cavities and decay. Sealants are composed of a durable cement that can help all patients, and especially children, protect their enamel from cavity-causing bacteria. This can be an excellent preventative measure to lower the risk of enamel decay and other oral health concerns, keeping all pockets of the teeth clean and healthy.
Wisdom Teeth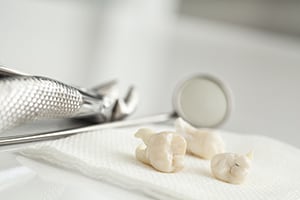 While wisdom teeth typically don't develop until the late teenage years or early twenties, they often require treatment once erupted to keep the teeth healthy and aligned. Sometimes referred to as third molars, wisdom teeth appear in the mouth at the back of the upper and lower dental arches. They often lack the necessary space to erupt properly and can become impacted, meaning they do not fully come through the gums because they are obstructed by other teeth. When wisdom teeth are stuck under the gumline, the lack of space to properly erupt can cause tooth misalignment, painful inflammation, infection, damage to the surrounding teeth and underlying bone, or an abscess. At Dr. Victor Oelbaum & Associates, our dentists can examine your wisdom teeth and suggest an appropriate course of treatment to address any issues and preserve the health of your teeth and gums.
Questions? If you would like to learn more about our routine dental care treatments, please contact us today to speak to a member of our team or to schedule a consultation.