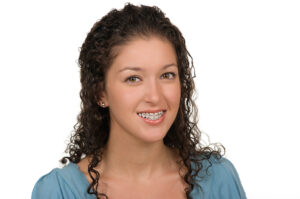 It's very important that children have an orthodontic evaluation by the time they have reached age 7, which is typically the time when they have already developed some permanent teeth. This makes it easier for our New York City orthodontist, Dr. Nikhil Narkhede, to see if they may encounter misalignments and other dental issues later in life that can be corrected before they become serious. Early treatment can reduce the risk of eventual permanent tooth extraction, impacted teeth, and other conditions, as well as correct over-, under-, or cross-bite issues. As permanent teeth start to come in, orthodontic treatment can guide them into a good position and give them enough room to result in straighter teeth alignment.
Treatment Options
Victor Oelbaum & Associates offers a number of orthodontic options for children and adolescents, including traditional braces, clear and ceramic braces, and other options that are not only effective, but cosmetically appealing. Treatment time can also be reduced through the addition of PROPEL® Orthodontics, a unique system that helps teeth shift at a more rapid rate.
Traditional Braces
The most popular option for children and adolescents, traditional braces are often the best way to correct misalignment and bite issues. These braces typically utilize metal wires and brackets, but for a more discreet appearance, Dr. Narkhede can use ceramic materials. To expedite treatment, Dr. Narkhede recommends adding PROPEL® as part of your child's orthodontic treatment.
Invisalign®
Many teenagers prefer the inconspicuous effects Invisalign® offers during treatment. These clear teeth aligner trays can be worn throughout the day without being noticeable. The aligners can also be removed for eating, drinking, brushing, and flossing. Although this treatment is desirable for many teens, it may not be right for correcting certain orthodontic issues. Dr. Narkhede can work with you and your daughter or son to discover if Invisalign® is right for them.
PROPEL® Orthodontics
To help your child complete orthodontic treatment as rapidly as possible, Dr. Narkhede offers PROPEL® Orthodontics, which can be combined with any type of orthodontic treatment. This innovative treatment uses gentle pressure via micro-perforations to help stimulate the bone structures surrounding your child's teeth. This encourages faster movement of the teeth, ultimately reducing overall treatment time, typically by about 30-60%.
Contact Dr. Victor Oelbaum & Associates
If you are interested in learning more about the variety of orthodontic options available to your child, or would like to schedule an orthodontic assessment with Dr. Nikhil Narkhede, please contact us today.