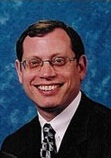 Dr. Daniel Reich graduated from the University of Pennsylvania School of Dental Medicine in the Year 1991. He then spent 3 years as a Research Fellow in Oral Medicine at Montefiore Medical Center in the Bronx.
Dr. Reich then trained as a Periodontal Resident at S.U.N.Y @ Stony Brook where he obtained his Specialty Certificate in Periodontics in 1997. Since then he has continued teaching at Stony Brook as a Clinical Assistant Professor and maintains a private practice in Fort Lee, N.J. He currently resides in Bergenfield with his wife and five children.
Contact Dr. Daniel Reich
If you would like more information on our periodontal treatment options, or if you would like to schedule a consultation with Dr. Reich, please contact our practice today.