Can I Shorten My Invisalign® Treatment Time?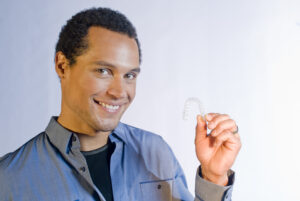 Invisalign® is one of the most popular treatments for straightening teeth at our practice. Using clear plastic aligners instead of bulky metal wires and braces, Invisalign® offers our patients a more comfortable, convenient, and aesthetically pleasing orthodontic solution. Now, with the addition of PROPEL® Orthodontics, you can achieve straighter teeth and a more even bite in a fraction of the time.
Using micro-perforations, PROPEL® Orthodontics can speed up the Invisalign® process. Micro-perforations encourage the bones that surround the teeth to allow for greater movement so that your Invisalign® aligners can guide the teeth into their ideal position more quickly. These same techniques can also be beneficial for patients who already have traditional braces and would like to accelerate their orthodontic treatment.
If you have misaligned teeth and would like to discover if you are a good candidate for Invisalign® and PROPEL® Orthodontics, please contact us today to schedule a consultation with our skilled orthodontist, Dr. Mita Parikh.