Does a Root Canal Hurt?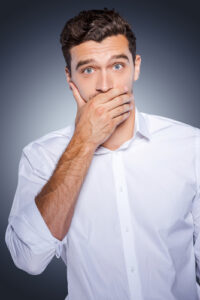 Root canal techniques have changed greatly in the past few decades, and most of our patients report that they do not experience any pain at all during the procedure. Using state-of-the-art endodontic technology and the highest-grade dental microscopes, our dentists at Dr. Victor Oelbaum & Associates can perform root canals faster and more efficiently while also providing our patients with a much more comfortable experience.
What makes our root canal technique so unique is our OPMI® pico dental microscope, which has radically changed the way our dentists perform the procedure. This technology, not found at many other practices, allows our dentists to detect anomalies and variations inside the tooth that couldn't otherwise be seen. Consequently, we are able to design a treatment plan to quickly remove infected tooth pulp, relieve you of any symptoms you may be experiencing, and prioritize your comfort—all at the same time.
If you think you may be suffering from a tooth infection, our dentists recommend that you do not delay treatment. Putting off a root canal may ultimately lead to a tooth extraction in the future. By scheduling an appointment today, you can eliminate any present infection and help protect your tooth for the future.