Featured Patient Story: Arthur W.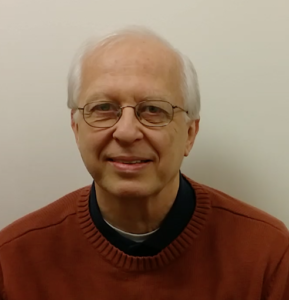 Dr. Oelbaum and our entire dental team take great pride in providing advanced, compassionate oral care for our community to create an improved quality of life. Whether due to dental anxiety or a bad past experience, there are many individuals who avoid going to the dentist for decades on end. Instead of receiving necessary dental care, they withstand the burdens of tooth pain, limited functionality, and poor oral health. Our cosmetic dentist, orthodontist, periodontist, and other dental professionals are here to help in any way we can.
Arthur, one of our recent patients, hadn't visited a dentist in over 24 years. A Bronx resident, he spent many years taking care of his parents and was unable to ideally attend to his oral care as a result. By the time Arthur stepped into Dr. Victor Oelbaum & Associates, he was suffering from fractured teeth and severe pain that debilitated proper chewing. Arthur desired a beautiful smile, along with permanent and functioning results that could be achieved without dentures or partial dentures. By paying special attention to Arthur's unique needs and listening to his personal concerns, we were able to formulate a treatment plan around his goals to restore his mouth to perfect condition. "I hesitated with going to the dentist for many years because I had some bad experiences with previous dentists," Arthur recalls after approximately nine months of treatment. "But Dr. Oelbaum stepped up the plate and made everything right."
In order to provide Arthur with gentle and effective treatment, our team focused on one section of the mouth at a time. First, the upper front teeth were addressed with root canal therapy and placement of posts and crowns to reinforce the tooth structure. Extractions and subsequent restoration with dental implants also took place where necessary. Next, the upper left and upper right teeth were treated in a similar fashion, followed by treatment of the lower left and lower right teeth. A routine hygiene visit occurred every three months to ensure the eradication of decay with each phase of treatment. Our team also utilized cutting-edge technology to double check that each treated tooth was in the best possible condition. The Endodontic Microscope was used to make sure every root canal was performed impeccably the first time, while the 3D Cone Beam Imaging Scanner monitored bone and sinus levels prior to implant placement. Teeth whitening was performed as a finishing touch to polish Arthur's gleaming, new smile. Every stage of Arthur's comprehensive treatment plan aimed to restore strength to weakened or damaged teeth for a natural-looking and immaculate result.
Arthur now has completely renewed oral wellness with perfectly functioning teeth, devoid of any pain or structural damage. "I can't say enough good things about everyone here. I've never had any pain during any of my treatments with Dr. Oelbaum or after I go home, and they've done extensive work on my mouth," Arthur says. "I couldn't be happier with the services Dr. Oelbaum has provided with his team. I call them the team with the magical fingers."
If you would like to learn more about how our experienced dental team can help you with your dental needs, please don't hesitate to schedule a consultation with our practice.