Featured Patient Story: Felece F.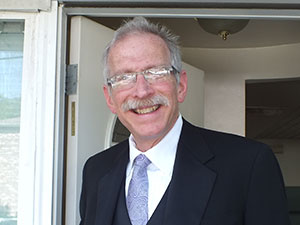 At Dr. Oelbaum & Associates, your treatment goals and ultimate satisfaction are our top priorities. We strive to restore the complete health and function of your teeth while achieving your dream smile, which is why our custom-designed treatment plans are based entirely on your unique needs and hopes for the outcome. This approach allows us to provide optimal dental care for beautiful results that can exceed your expectations. Our featured story, detailing the experience of Felece F., is a testament to what can be achieved with a compassionate and patient-centered approach.
During the years she spent taking care of her elderly parents, Felece was unable to attend to her oral health as faithfully as she wished. Consequently, she was missing half of her teeth when she visited our office and had significant trouble eating. In addition to full rehabilitation of proper chewing function, Felece yearned for a smile she could be proud of. As a schoolteacher, she spent most of her time in front of a classroom of students and wanted to be able to smile with confidence. Our compassionate and experienced team, which includes a cosmetic dentist, periodontist, and prosthodontist, were able to help Felece rebuild her oral structures and restore full functionality of her teeth for a perfectly healthy and beautiful smile.
At her wish, Felece's original treatment plan involved recovering her teeth with traditional dentures; however, she later desired a more fixed, non-removable solution that felt like a natural part of her mouth. Furthermore, Felece was seeking a long-lasting prosthesis that would endure for the rest of her life. After expressing her concerns, our dentists suggested reviving her smile with a full set of dental implants— a cutting-edge restoration option designed to last a lifetime without the need for retreatment. After placing these state-of-the-art tooth replacements in the upper and lower arches, Felece now has a flawless and natural-looking smile appearance and is able to chew and eat without pain. Following treatment, she remarks that her teeth and smile look exactly how she has always wanted and the dental implant procedure was the best money she has ever spent.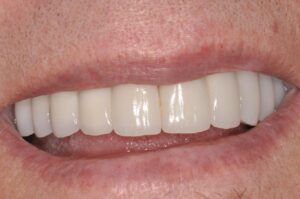 To read more about the patient experience at Dr. Oelbaum & Associates, please feel free to explore our online dentist reviews. When you are ready to book a consultation, don't hesitate to contact our friendly team today.