Patient Story Reginald
Reginald came to our office for a routine hygiene visit. Upon taking x-rays, we noticed he had a deep pocket and a great deal of bone loss on the lower right molar. There was so much damage to the tooth and surrounding bone that Reginald was at a very high risk of loosing the the tooth and possibly infecting the adjacent rear molar. After discussing his options, Reginald decided to have us perform a periodontal or gum procedure known as LANAP. The LANAP or Laser Assisted New Attachment Procedure, uses a laser rather than cutting, to remove infected tissue and promote the regeneration of healthy gum tissue and bone. As you can see by comparing the x-rays below, in just eleven months Reginald's bone is now as strong as ever and the tooth was saved.
If you have any questions about periodontal care or gum disease treatment in Bronx, NY please contact our office.
Click here to watch the LANAP video.
Before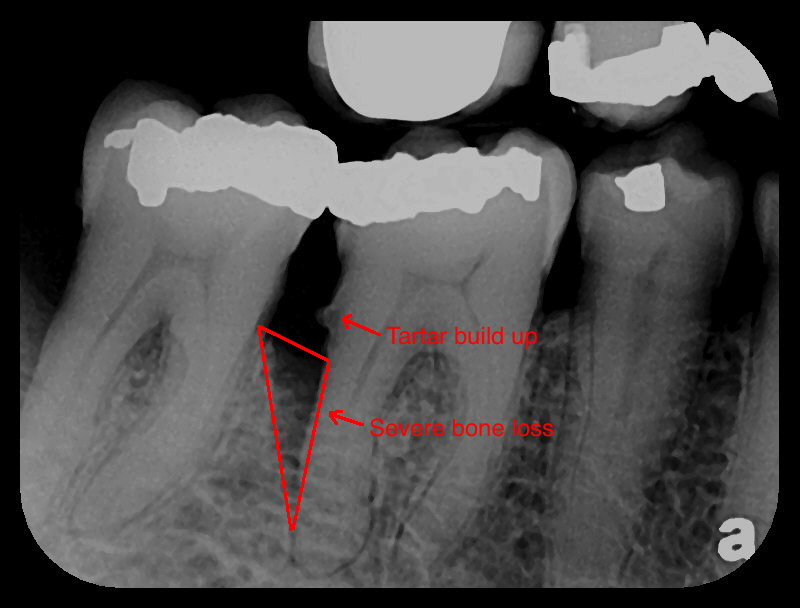 After