At Dr. Victor Oelbaum and Associates, we are dedicated to showing our patients we care. We enjoy helping people maintain healthy, beautiful smiles, and we love giving our patients something to smile about! We hold a variety of events throughout the year, each created with our patients in mind. Below, you can learn more about the different types of functions and promotions you can expect to see at our office. For more information on upcoming events, please check our blog and/or follow us on facebook.
Patient of the Month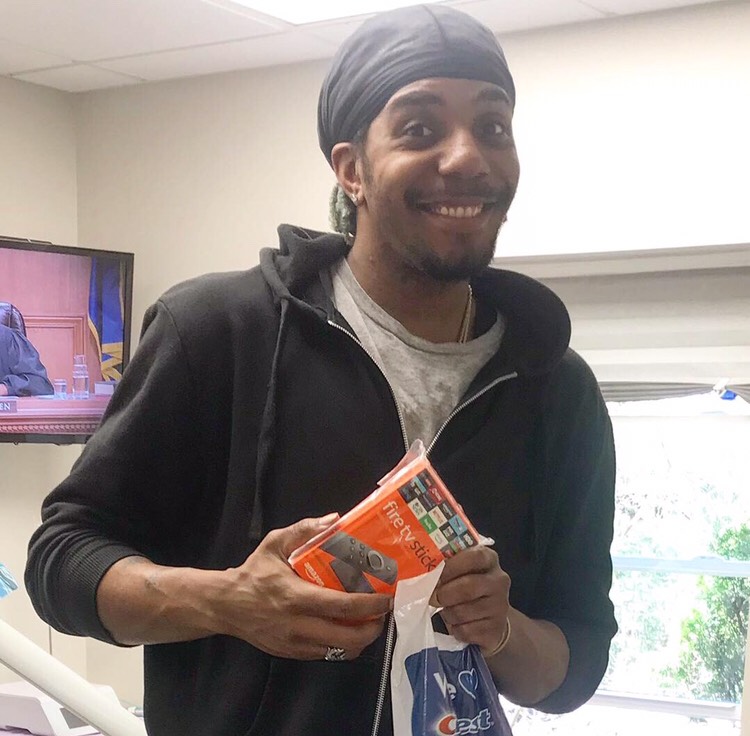 Every month, we select one of our wonderful patients to be our Patient of the Month! If you have been selected, you will receive a special gift from us as a way for us to show our appreciation. Established patients and new patients (after their first visit) are all eligible to receive this recognition. Our lucky Patient of the Month will be presented with a gift such as a beautiful bouquet of flowers, a delicious and delightful arrangement from Edible Arrangements®, a gift card to one of your favorite coffee houses or restaurants, or another fun surprise! We love showing our patients how much they mean to us! Check out some of our patients of the month here.
Patient Appreciation Day
Every year, we hold an event to give back to our patients – your smiles make us smile! At our annual Patient Appreciation Day, we like to have fun and get to know our patients a little better, along with their friends and family. Food and drinks are provided, and each patient, as well as their guests, will receive a fun gift! Attendees will also have an opportunity to enter our raffle for great prizes and specials on dental care. To find out when our next Patient Appreciation Day will be held, please contact our office, check our blog, or follow us on facebook. We hope to see you there!
Invisalign® Day
Periodically, our office likes to offer a special discount on Invisalign® to our patients. During our Invisalign® Days, we typically waive the consultation fee, and offer a large discount on the overall cost of Invisalign® treatment. This event is an exciting opportunity for both existing and new patients to take advantage of a discount on Invisalign® and perfect their smiles at an affordable price. Other perks to Invisalign® Day can include free teeth whitening with the acceptance of Invisalign® treatment, and an entry into a raffle to win an iPad or Kindle Fire after completing a consultation. Please call our office today to find out when the next Invisalign® Day will be held, and which fabulous prizes and offers will be in store for those who complete a consultation.
Referral Raffle
We regularly hold a raffle for our patients who have referred their friends and family to us. If you refer multiple new patients to us within any given month, you will receive additional entries for each new patient. We have given away some fabulous prizes, including an Amazon Kindle, Keurig® coffee maker, and a Google Chromebook. If you don't win, don't worry – when you refer a new patient to us, in addition to your raffle entry, you will receive $50 off your next routine dental care visit, as well as a surprise gift!
Check out our latest blog to find out the prize for January's patient referral raffle!