National Dental Hygiene Month: Tips For Optimal Oral Health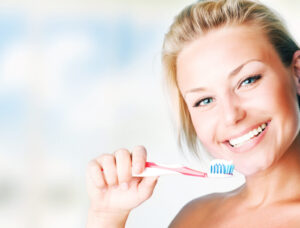 Maintaining excellent oral hygiene requires dedication and the help of skilled dental practitioners like Dr. Victor Oelbaum and our experienced team. As October is recognized as the National Dental Hygiene Month (NDHM), now is the perfect time to reestablish the daily habits that can help to ensure a healthy mouth and beautiful smile long after the holidays have passed.
While routine dental cleanings, or recare visits, are essential for reducing plaque buildup, screening for oral cancer, and performing oral X-rays, much of the work of maintaining optimal oral health begins at home. You can help limit plaque and tartar formation by brushing your teeth twice daily with a soft bristled brush and flossing once daily between each of the teeth and around the gum line. Additionally, it's important for you to schedule bi-annual dental check-ups with an experienced dentist who listens to your concerns and offers a comprehensive evaluation.
Maintaining a high level of dental care has far-reaching effects not only for your mouth, but also your entire body. Studies have shown that oral health is an excellent indicator of overall physical well-being, providing a powerful incentive to skip the king-size candy bars this Halloween—or at least brush immediately following their consumption.
October is a time of trick-or-treating and dressing up in spooky costumes, but it's also the perfect opportunity to assess your oral hygiene habits and schedule an appointment for a dental cleaning.
For more information about what you can do to keep your smile healthy, or if you wish to schedule an appointment with Dr. Oelbaum, please contact us today.